Bryan Zuriff pleads guilty and seeks no jail time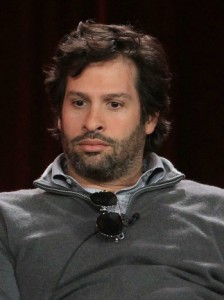 The story of Hollywood producer Bryan Zuriff has spread throughout the gambling industry in the United State. Earlier this year, Zuriff was arrested for being involved in a high stakes bookmaking operation which had connections to international gambling and money laundry operations worth over $100 million.
A total of 34 people were indicted for being part of the criminal organization and after months for trials, Zuriff's lawyers are now looking to keep the producer out of prison. One of the other persons arrested was Molly Bloom, known for playing a major role in a high-stakes poker business that catered to celebrities in 2011. Her tables saw the likes of Leonardo DiCaprio and Tobey Maguire.
After pleading guilty for operating an illegal online gambling business, the lawyers are now seeking to get probation in front of a federal judge.
The 44-year old producer is working on a new TV series on Showtime called Ray Donovan and has produced movies like The Messenger and The Details. The police coming to his house and arresting him a few months ago was like a scene out of Ray Donovan. Zuriff has taken a break from the TV show while this is taking place in order to protect it from negative publicity and will come back once everything is resolved.
[geocode id=1]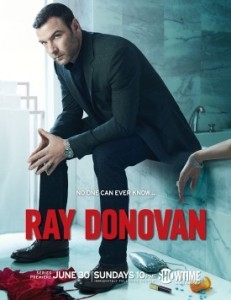 The government had reasons to believe that Zuriff was operating an illegal internet gambling business that accepted high stakes bets on different sporting events in LA. The charges also stated that the producer was helping other people operate their books in New York, taking wagers from the rich and famous. The clients would simply place their bets on the internet while using various accounts on the sites and it is estimated that tens of millions of dollars were placed in bets every year.
Sentencing scheduled for November 25
According to the US Attorney, the gambling enterprise also had links with the Russian mob, although Zuriff has denied having any knowledge of this fact. The sentencing will take place on November 25 and the producer will also have to pay $500,000 as part of the guilty plea, if the judge accepts it. If not, Zuriff could face up to ten years in prison as result of his involvement in an illegal gambling business.
The regulations in the United States prohibit any sort of unlicensed and unregulated gambling, especially on the internet. While some states have taken measures to legalize online gambling and offer regulated options for players, there are still plenty of offshore gaming sites licensed in other jurisdictions but facing the US and a variety of illegal enterprises that can span different states. As long as the demand for gambling will continue to exist and the options remain limited, there is a very good chance that operations worth millions of dollars will continue to work in the shadows.