State-by-state regulation remains the only way
As we are getting close to the end of the 2013 and more states join the state-by-state legalization of online gaming, the one thing that becomes clear is that there is a significant lack of action when it comes to online poker on a federal level.
Nevada became the first to launch regulated real money online poker earlier this year and then Delaware became the first to offer a full range of casino games about a week ago. However, the main player has yet to launch but things seem to be going very well in New Jersey and online gambling can come by the end of the month. This would mean that there will be three states in which players can enjoy real money online poker in a regulated environment, but the question regarding the other 47 states remains up in the air.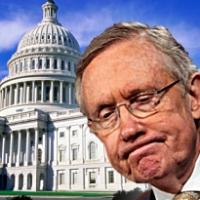 A change at a federal level would make online poker legal across the country and create a huge market, but there are no major pushes in that direction right now. Senator Harry Reid made some waves last year with his bill but he eventually had to give up due to the lack of support and the fact that time was running out. Now, after several states have taken matters into their own hands, it seems that an online poker federal bill is even further away despite the desire expressed by poker players around the US.
Hurdles left to jump
There are quite a few reasons why the federal government hasn't yet legalized online poker, and seems to not be planning on doing it for the next few years. Poker is still seen as gambling and while some can argue as much as they want that it is a game of skill, the role luck plays remains too big to be ignored.
[geocode id=1]
Gambling does not have a very good image across different groups of people and while there are plenty of players which would enjoy online poker in the US, there are also a lot of citizens who are not interested in it or even against legalization. This takes away the political push that a federal bill has beyond the Congressional hearing as not many politicians will risk not get reelected for online poker.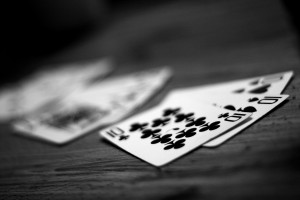 Different states can come with different beliefs and while some can welcome you with slots from the moment you step off the plane, others don't even allow lotteries. The differences make it difficult to pass a bill that would legalize internet poker across the board. This is one of the reasons that some bills gave states the option to opt out of the federal legislation if they wanted.
The main argument for states legalizing online gaming doesn't work when looking at it from a federal level. While Nevada and New Jersey aim to take advantage of their gambling image to add another source of revenue from internet gaming, the taxes on a federal level will just be a drop in the bucket with a deficit of trillions of dollars.
It is safe to say that the feds will get involved at some point, but this will most likely happen after the industry is already thriving and the government needs to step in and better regulate it. Until that happens, more states will go on their own paths, with California showing promise for 2014.