The concept of luck and how to keep it close
Arguably, the most superstitious people are those who gamble. Given the nature of the activity, one may easily think that winning one day is not entirely due to chance and that other elements might have contributed to the phenomenon and if replicated totally or in some small part, the same good results can come in future gambling sessions. It is hard to stay away from superstitions if you play games of chance on a regular basis.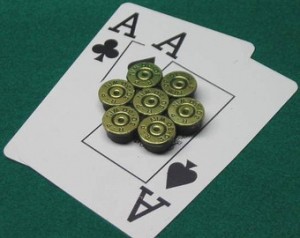 According to a recent study done by the University of Cambridge, a lot of gamblers have and will hold on to their superstitions as strong as they can. This can apply to a variety of games of chance, sports betting and even poker.
Luck in poker – WSOP
While many don't consider poker as being a game of luck, it is hard to argue that luck doesn't play a major part in winning and there are plenty of superstitious gamblers found at the highest levels of play. To better put things in perspective, the recent WSOP winner Ryan Riess kept saying to anyone willing to listen to him that he was going to win the title after making it to the final table in the summer. Stating that he had "a great feeling about it", Riess certainly had the luck needed to become the world champion but the experience he has also helped him a lot. On the other side of the argument, the most experienced player at the 2013 WSOP final table was JC Tran and the fact that he started as the chip leader didn't help him that much as was eliminated in fifth place.
The desire to have control in games that have random results makes gamblers create certain illusions that more often than not, will include elements around during a win. This is why lucky charms are so common in the gambling community and during the WSOP Main Event, some of them were seen at the tables, while other players wore the same clothes every day since they didn't want to change something that had good results previously.
[geocode id=1]
Keeping with the WSOP Main Event example, Jay Farber finished second from a field of thousands of players. He stated after the tournament was over that Riess got lucky every time and that every time he had a hand, his opponent had a better one. Blaming it on the opponent having a hot streak is a nice way to justify the loss but Riess does actually have tons more poker experience than the VIP host in Las Vegas.
Superstitions make it more exciting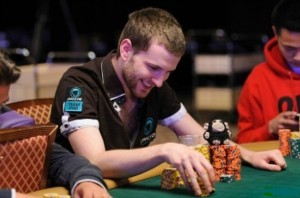 Superstitions will continue to be part of the gambling industry and the lucky charms can sometimes seem like too much. The most common charm in poker is a lucky chip that has some history of a big win behind it and players normally keep it on top of their hand for good luck. However, the UNLV International Gaming Institute executive stated that one of the strangest charms he ever saw was a woman having an urn with the ashes of her deceased gambling partner in it. She took this urn wherever she went with the belief that it will bring her good fortune.
And this is just scratching the surface; there are various other lucky charms or rituals gamblers have in order to give them the illusion that they have some sort of control over the outcome of a game of chance.