The Calvin Ayre Foundation will donate up to $1m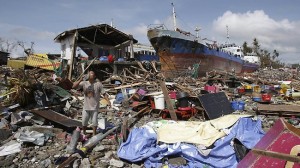 One of the most powerful storms in modern history hit the Philippines on Friday, with an estimated of 10,000 people dead as of now. The aftermath left houses and entire community centers in ruins, brining entire areas to nothing but remains of what it was just a few days ago. Typhoon Haiyan left a massive destruction behind it as a once thriving city of 220,000 Tacloban, has been leveled by the strong winds, which were more powerful than Hurricane Katrina.
The entire world is coming together to help those affected by this tragedy and the gambling industry is no exception. Earlier this week, one of the most influential figures in the gambling world, Calvin Ayre, stated that the CA Foundation will match donations made by other people of up to a total of $1 million. The whole point of this idea is to persuade regular people to take some time out of their day to help those in need in the Philippine Central Islands by either donating some money or just spreading the word and raising awareness.
Calvin Ayre has challenged the gambling industry to reach into their pockets and donate for a good cause, while the foundation will do the same. The Canadian entrepreneur is behind a variety of gambling-related businesses, most notably being the Bodog entertainment brand. In 2005, he launched the Calvin Ayre Foundation, which aims to support various causes and it matched the donations made by the online gambling community in the efforts to help those affected by the earthquake in Haiti, in 2011.
[geocode id=1]
Now, the Foundation will not just match the Haiyan donations, but will also adopt a village and manage the area to give help to those affected. Calvin Ayre will also give $200,000 of his own money to the relief efforts.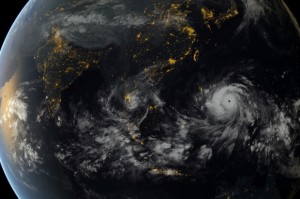 Donating out of gambling
Gamblers wanting to help just need to make a donation to Unicef Aid, Philippine Red Cross, World Food Programme or any other foundation that raises Hayian donations and then let the Calvin Ayre Foundation know by emailing a copy of the receipt to [email protected]. The foundation will then match the donation, penny for penny, up to a total of one million dollars.
The Philippines has turned into a great location for online gambling companies over the past few years and the booming Asian gambling market continues to grow. The regulations in the country make it fairly easy for online gambling companies to set up shop and it is time to repay the generosity. Every little donation counts and while some people might not be able to give away a large amount, even the smallest contribution can bring help to the millions of people which need it now more than ever.
According to Unicef, around 1.7 million children were affected by the typhoon as early estimates indicate that 90% of the all housing in the area were destroyed. Interior Secretary Mar Roxas called it a "great human tragedy."
Video by The New York Times showing the effects of Typhoon Haiyan (viewer discretion is advised)