A nuclear bomb in the desert to start things off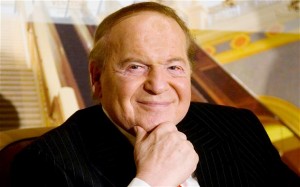 Sheldon Adelson is a business magnate and one of the most influential figures in the gambling industry. Being CEO of the Las Vegas Sands and worth tens of billions of dollars means that cameras are never far away when Adelson has something to say and this is not always a good thing.
Earlier this year, the 12th richest person in the world went on an impressive fight against online gambling and the regulations in Nevada that would allow for internet poker. His rants about how online gambling will be the end of land-based casinos in the United States became famous across the internet and he went on to do everything he could to prevent online poker in the United States. Of course, despite his efforts, meaningless rants and surveys, the online gambling industry continued on its pre-determined course and continues to expand in other states.
The billionaire casino chief recently made headlines again, and not because of the success his casino in Macau has been having, but for trying to use his political influence to make the United States attack Iran with a nuclear weapon. Yes, he actually said that and stood by it.
His plan was to intimidate Iran by catching their attention with a nuclear bomb in the desert (because it doesn't hurt anyone according to Adelson) and then imply that the next one will be aimed at the center of the capital of Iran – Tehran. This would convince Iran to stop working on their nuclear program and make everything easier across the world. It does sound like a pretty straight-forward plan doesn't it?
The Executive Director of the Arms Control Association responded with an email stating that the unprovoked use of such nuclear weapons would erase all legitimacy that US has in the efforts against Iran's nuclear program.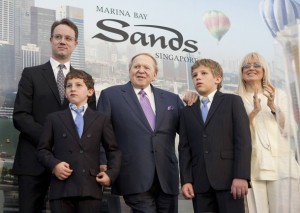 Adelson pushes for more sanctions
It seems that Adelson has slowed down on his idea to start a 3rd World War by nuking another country but continues to be against the Obama administration and its measures to allow more time for negotiations with Iran. Instead, the GOP mega-donor pushes for another round of sanctions and asks members of the Republic Jewish Coalition to back him up.
The latest sanctions bill passed in July and it prevents purchases of oil from the country, as well as a variety of other measures. The White House believes that the negotiations are finally getting somewhere and urges the Congress to wait on passing another bill.
Sheldon Adelson's plan to stop the nuclear program in Iran: