Miami Heat wins first but drops second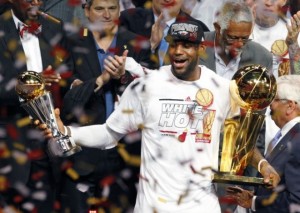 The end of October doesn't just bring online gambling in Delaware, but it also marks the start of the 2013-2014 NBA season and the Miami Heat remains favorite to make it a three-peat. After winning the cup in 2012 and again in 2013, the Heat looks unstable and with not so many big changes to the lineup in the off-season, there is no reason why LeBron James would not be able to take his team all the way to the finals once again.
There are however plenty of teams which would disagree and the questions have already been asked. Will Derrick Rose be able to make a good recovery after being away from the court for 18 months? Will Kevin Durant get all the help he needs from Russell Westbrook in order to put the Oklahoma City Thunder on the way to a trophy? Will the Los Angeles Lakers be relevant this year if Kobe Bryant returns? However, the most asked question is easy and has been on the lips of all NBA fans since the conclusion of the seven-game finals last season. Will the Heat three-peat?
According to the lines released by the major bookmakers, the short answer would be a definite "yes". With 2/1 odds to win the NBA championship next year, things seem almost certain that we can expect to see another great season for Miami. The second most likely team to win is the Oklahoma City Thunder, but with odds of 7/1, it is not even close to the Heat.
2013-14 NBA season – October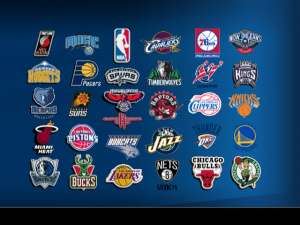 The regular season started on Tuesday, October 29 with the Orlando Magic taking on the Pacers in Indiana. The hosts showed a great performance and had Orlando dominated in three of the four quarters before ending the game with a 97-87 victory.
The Miami Heat hosted the game against the Chicago Bulls and while the Bulls came angry and determined to win, it was the Heat who was in the lead when the final buzzer went off. With 107-95, Miami is off to a good start and maintains its position as favorite.
The third and final game on Tuesday saw the Los Angeles Clippers heading over to the Los Angeles Lakers. The latter team won after an amazing comeback in the fourth quarter that didn't just close the gap the Clippers managed to achieve, but got a demanding lead. The game ended 116-103 for the Lakers.
14 other games were played on Wednesday and 2 more completed the schedule for October. One of the surprises was Miami losing to the Philadelphia 76ers 110-114 after an amazing performance from Evan Turner.
So far, the Indiana Pacers is the only team with two wins although many teams have yet to play their second game. The season continues in November, with 13 games scheduled for the 1st and another 14 across Saturday and Sunday.
Ray Allen making a three pointer from half-court on the buzzer:
http://www.youtube.com/watch?v=TuhRRZiaCXg