Free to play casino games on Facebook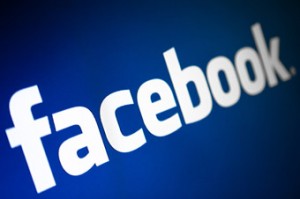 It is safe to say that social gaming is seeing a huge increase in popularity and Facebook has become a pretty stable network where operators can attempt to attract large fields of players. The number of online users that frequent the top online poker rooms and casinos has also gone up significantly. While it does look like the ideal situation from the outside, the truth is that social gaming is quite complex. The perfect example of how an online casino can have success on social networks is the DoubleDown Casino operated by International Game Technology (IGT).
IGT bought DoubleDown early last year for a huge amount of $500 million; a move which was seen as a huge risk at the time. As the social gaming market did not provide any guarantees, buying a free to play casino on Facebook that set back the company half a billion dollars was more than a leap of faith. The casino did have a nice number of users but despite almost 4.7 million unique players, the product was still in its infancy.
However, things seem to have worked out well given the latest numbers released by the company that show an increase in social gaming revenues by 105% compared to the Q3 figures last year. The daily active users and monthly users have also gone up by 25% and 28% respectively.
Free games with real money players
One of the benefits that DoubleDown quickly gave IGT was the fact that a lot more players became familiar with the products. This can even be considered as a way to get into the US online gaming market once the regulations allow for real money gambling, simply due to the familiar image IGT has thanks to its social casino. Offering the product to a much wider audience can also be seen as a way for the operator to increase its land-based traffic. The idea is that online players enjoy the virtual version so much that they go and play their favorite titles in land-based casinos.
[geocode id=1]
Other benefits can also be added to the list and while these are all pretty good, the main issue in the social gaming world is monetization. Zynga can be the perfect example with its incredibly popular games on Facebook that are free-to-play but still generate big revenue. For example, FarmVille can basically be played for free with your friends on the popular social network but users can also opt to buy virtual goods (like a tractor) to help them advance through the game faster. Although players can't win real money from the game, buying in-game items with real money is quite common.
According to the CEO of Jawfish, casino games on social networks monetize at a much faster rate than standard games, around four times faster. This is where DoubleDown got the advantage and having 1,690,000 daily active users makes for an outstanding opportunity to make real money from free games. Players can buy chips with real money by making a deposit on the casino despite the fact that they cannot cash out the winnings.
Play online casino games for real
While DoubleDown and other social casinos remain popular and a fun way for players to enjoy the games, we have to mention the obvious fact that players can easily gain access to real online casinos. Jackpot Grand is a great example since it is available for players from the United States as well and offers a vast list of games to play. While there is also the option to play with virtual currency and just have fun, it is also possible to make a deposit and play for real money.
The difference from DoubleDown Casino games is that you can actually withdraw your winnings from Jackpot Grand. The online casino also offers huge bonuses and promotions to help players increase their bankrolls – Get the Jackpot Grand free casino bonus HERE!