Party Poker Premier League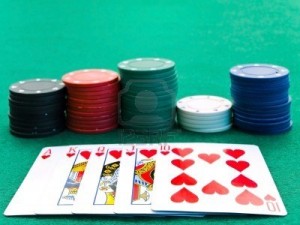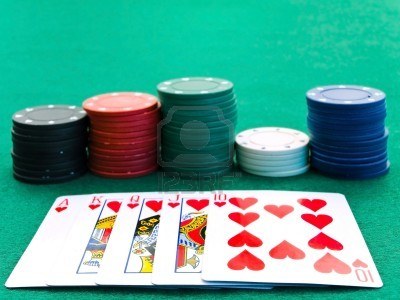 The sixth edition of the Party Poker Premier League ended yesterday. As the years go by, I find that the PartyPoker Premiere League is more and more enjoyable to watch, and more and more big names have started to make an appearance and make the show as exciting as possible. The unique format of the tournament also helps, it's basically an event where 16 of the top players are separated into two groups and they go head to head against each other in four matches. The one with the most points gets to go to the final table.
Among the pro poker players that made it to the tournament this year we see a lot of the names that we're all too familiar with. Phil Hellmuth, PokerStars' own Daniel Negreanu, and the former member of Party Poker's team of pros, Tony G. As you can imagine, big names drew in big crowds and lots of followers on the social networking sites, but none of these famous pro players managed to impress with all that much.
Of them, Daniel Negreanu made it to seventh place in group A by only earning sixteen points, exactly the same as Marvin Rettenmaier, whom he actually tied for sixth spot. In sixth place we found Phil Hellmuth, who gathered 21 points – the same as Scott Seiver, in fifth.
Antonio Esfandiari is becoming a more and more common name in final tables at major events, and Group A was no exception. At the 2013 Party Poker Premiere League he finished fourth with 23 points. In third we have Sam Trickett, another crowd favorite, which brings us to the final two players: Daniel Cates (the loser in the final confrontation, eventually, earning his 2nd spot badge) and the group's winner, Jonathan Duhamel.
In Group B Tony G was just shy of third place, surpassed by three other players who went on to play in the final table. Talal Shakerchi managed to get to third place with 28 points, just behind Dan Shak (39 points) and Tobias Reinkemeier, with 46 points.
At the final table the battle was on for the first prize worth $450,000. Ultimately, it was Dan Shak who went on to win the final table, beating Sam Trickett in the heads up stage. No wonder that Dan's name has come up recently in Player of the Year leaderboards.
PokerStars on a roll
First, news emerged that PokerStars is hard at work trying to enter the United States market and get a piece of the action in both New Jersey and Delaware. The online poker giant has got its eye on a casino in New Jersey, where they are going to invest massively in the hopes that Atlantic City will treat them as kindly as the internet does. In Delaware, a bill regulating online gambling like real money online poker has recently been passed and PokerStars are trying to catch some profitable contracts now that the market has opened.
[geocode id=1]
Meanwhile, there's a celebration at PokerStars, while the Sunday Storm celebrates its second anniversary next week with a huge tournament and a guaranteed prize pool worth $1 million. In true PokerStars fashion, you can earn your way to the tournament in satellites with buy-ins starting at just $11. With a chance to win almost ten thousand times more money, I'd say that it's a smart investment. If you want a chance to play in the tournament check out PokerStars and their qualifiers!
Stages advance at WPT Venice
The World Poker Tour has stopped in Venice for the moment, where the tournament began today in Day 1A with 65 players going up against each other in the €3,300 Main Event. Dan 'Jungleman' Cates is among the bigger names present at the tournament, and he was among the 33 players that survived the end of the day. Stephen Behm is currently leading the chip count, with close to 190,000 chips. Tough competition to come as Day 1B is currently under way.
More excitement to come, both from the World Poker Tour Venice stage, and from the online poker industry as a whole. Check back soon for more poker news.