Jackpots being won all over
The online casino industry is continuously making people rich, and we like to take some time and appreciate the winners and the casinos that make ordinary people never worry about money ever again.
The first lucky winner of the week won close to GBP 850,000 in an online slot machine (namely, the Chests of Plenty Jackpot Slot) on Gala Bingo. The player, Janet 127, became a millionaire in US dollars after this lucky hit, but she's not the biggest winner in this online slot machine's history. Just last autumn another player won 1.6 million British Pounds playing the same game.
In other news, Richard Taylor is a call center agent working in Burnley, UK. Just last week he placed a bet worth just 20 pence on an online slot machine on William Hill online casino, and it proved to be one of the best decisions he ever made. He turned those 20 pence into GBP 260,000 in just a click and a couple of seconds, making him rich in the blink of an eye. As he himself says, the money will go into purchasing his own home, a car and not worry about any bills for years to come.
Other smaller jackpots have been handed out left and right this week as well. A German player logging in from his mobile phone casino app won £14,000 in an online slot at All Slots Casino. 'Frank Z', a player from Cash Splash (a Microgaming casino) also won a jackpot, worth £14,200, in what seems like an increase of mobile casino wins over the past few months.
Net Ent launches a new online slot machine
Net Entertainment, one of the most well known online casino game developers, have announced on Friday that they are to launch a new slot game called Silent Run. The game will have a World War 2 theme and it will roll out in all Net Ent online casinos starting with May. As we have gotten used to from Net Ent, the game will feature some of the most amazing graphics available for these games, as well as the safety and security that we've come to know and love. When this game finally gets released you should expect an unique experience and large jackpots.
Changes at InterCasino and InterPoker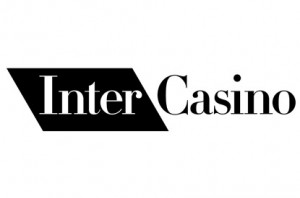 InterCasino and its online poker counterpart, InterPoker, have quite a lot of fans backing them up, and they've been in the game for years now. For all this time, their online gambling software had been powered by Cryptologic, a wide spread online gambling developer with a respectable reputation in the online gambling industry.
As of late, rumors have begun to spread that the two sites would be changing their online gambling software developer, although the identity of their new partner has yet to be revealed. The same rumors are saying that the two sites will start an attractive casino promotion campaign in order to convince the players that the change is a good thing, and not a sign that something is amiss. Also, design changes are naturally to be expected.
No release dates have been announced yet, but keep your eyes close, as we'll let you know more as the news come. Also, if you are a member of one of these sites you're sure to receive much more information from the sites themselves, so keep your eye on your email account!
[geocode id=1]
Moon Games, a new online casino
Moon Games is a new online casino that has just been launched earlier this week. It features over two hundred online casino games that can be played for free or for real money, depending on your personal choice. The developers that have pitched in with games for this site are Jadestone, Gaming Technology Solutions, WagerWorks, 888 and Eyecon.
At a first glance, the site seems cool enough, with catchy graphics and a nice, solid style, and the number and quality of the games easily recommend it for a test drive.