Real Bingo games with a twist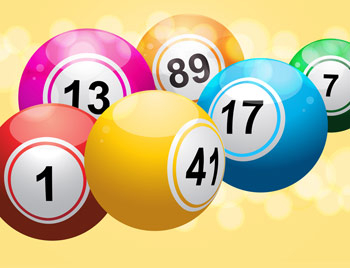 We start our latest bingo news section with a funny piece from the USA, where an eighteen year old prankster has been arrested for yelling "Bingo" in the middle of a packed bingo hall. In a story that seems to be blown way out of proportion, Austin Whaley, the teen in question, has been arrested and faced 90 days in prison for pretending to have hit the jackpot among a crowd of bingo players. As Richard Webster, the arresting officer, had to say: "People take their bingo seriously". And after reading about what happened to the young fella, I tend to agree.
Starting to play bingo? Grab one of these codes!
Now that we've seen how wild the real life bingo games get, it's time to switch and check out the online bingo scene for a moment. If you're planning to start playing online bingo and you've found us to get some guidance we'll help you out right now. Here are three of the finest sign up bonuses available at the moment:
First, a ticket for a free £25 bonus from Iceland Bingo. If you take the plunge and sign up for a new account with Iceland Bingo you can get £20 for free, as well as an additional £5 as an Iceland Bingo voucher.
Gala Bingo is also a source for cash for all you online bingo beginners. If you join the site right now you'll get a free £20 bonus at sign-up after depositing just £5. This works out to a 400% increase in your investment, so that shouldn't be taken lightly at all!
If you want a little more bang for your buck, check out Mecca Bingo and their awesome £60 bonus. If you sign up for a new account with Mecca Bingo you're going to get a welcome bonus worth £60 after depositing just £20 in your online bingo account. You get back three times the amount you invest and you don't even have to lift a finger in order to get paid.
As you can see, there's money to be made in online bingo even before you enter an online bingo room. If you want a piece of the free cash just sign up for a new account with one of these sites and take advantage of their offers! And remember, the sooner you start playing, the sooner you'll start winning!
Bingo Players Cash In
One of the newest online bingo websites in the world, Kitty Bingo, has proven to be a good luck charm. After coming on the market with a bang and a huge set of adverts last year, kitty Bingo has drawn in a ton of new players. Among them, a player who goes by the initials KD, joined the site in October of 2012 and just over a month ago managed to score a huge win almost £5,400 in the jackpot.
Lucky Pants Bingo, Kitty Bingo's sister site, has also managed to make one of its players a lot happier. Lucky Pants was only launched this year, but it rapidly grew and with it, its jackpots. Another player who goes only by initials managed to take home a big prize, this time it's SH from Birmingham, who cashed in £5,155 after triggering fifteen bonus spins on a bonus game.
I just love these success stories, they go to show how far you can go with such a small investment.
[geocode id=1]
Saturday Night Takeaway Bingo
Gala Bingo is introducing a new type of bingo experience, an Ant & Dec themed bingo game called Saturday Night Bingo. With a festive approach to the game, the two presenters, Ant and Dec, call out the numbers being drawn, and the players are split up into two teams: Team Dec and Team Ant (although we suspect their fans to be a little less over-enthusiastic than Twilight fans). When the game ends, the team with the most points gets to take home a piece of the grand prize. This means to add another level in the game of bingo, and does a great job at it too.
That's it for the news from the online bingo world for the moment, but check back soon to see what's new!