Unique elements which makes them special
The world of online gambling is filled with various online casinos which make it pretty hard to spot the difference between them after a while. The similarities between casinos become more predominant than the differences to regular players and while promotions can sometimes set some sites apart, online players are already more than familiar with the latest bonuses.
From the hundreds and maybe thousands of gambling sites available nowadays, there are some that have something special about them, something which makes them stand out. Most of these great online casinos are already reviewed on this very website but we wanted to know exactly what makes some of the leading online gambling sites better than all the rest.
Jack Gold Casino offers variety
Since we are talking about the top online casinos in the industry, it is only fitting to start with the Best Mobile Casino Jack Gold. It recently received the title during the Mobile Gaming and Gambling Awards ceremony and it was well deserved. The online casino was launched earlier this year and players can access the many games available from various devices by simply switching between smartphones, tablets, desktop PCs and Smart TVs.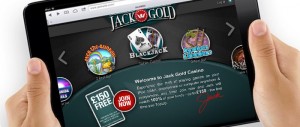 The fact that the online casino is very easy to use regardless of what device you access it from makes it quickly stand out, especially if we consider that mobile gaming is growing very quickly and many see it as the future of the gambling industry.
Of course, it is not just the mobile platform that makes Jack Gold so good but also what is on it. Players can choose from a variety of casino games that include slots, table games and even Live Dealer games. The latter category was recently added and instantly became a big success amongst players. On top of all of this, Jack Gold does not shy away from offering big bonuses to its users, with the welcome package being worth up to $1,000 across the first five deposits.
Overall, it is easy to see how Jack Gold stands out and why it is so popular but the fact that it is not available in the United States does cost it a few points.
[geocode id=1]
Cleos VIP Room has luxury items
One of the online casinos which found an interesting way around the restrictions in the United States and incorporated a unique reward system is Cleos VIP Room. The online casino offers millions of dollars in promotions and customers can buy various luxury items over the internet.
The whole process might seem a bit difficult at first but you can quickly become accustomed to this unique online casino. In order to start playing for real money, you must go to the online store and purchase VS credits. The online casino will then match the amount with free chips, which can be used to play the games as you wish. The free credits can be changed into cash as you play the games and win more prizes before cashing out.
The inclusion of luxury prizes plus the great looking theme of Cleos VIP Room and the many great games it offers makes for a great online casino which nicely stands out from the regular sites. American players can easily get started and play their favorite casino games on the internet.
A reliable and steady choice in Miami Club Casino
Miami Club Casino has been a reliable choice for gamblers from around the world, US included, for over a year now and it continues to be one of the best online casinos overall. At first, it stands out through the nice looking style it offers, inspired from the nightlife in Miami, and then gets even better with a user-friendly welcome bonus and over 150 online casino games.
If you try Miami Club Casino here, you will be eligible for a welcome bonus of up to $800 which can be claimed across the first eight deposits – 100% match, up to $100 on each. In fact, the only thing it misses is a mobile platform that would allow players to take their favorite games on the move.
Slots players can win nice prizes by taking part in tournaments, with huge prizes being awarded every month. The daily freeroll offers a $200 prize to the winner while the biggest prize of $10,000 is awarded at the end of each month to the winner of the Fat Cat tournament which has a $2.00 fee.