Mobile challenges, differences in apps and payment methods
Compared to other online gambling markets, Africa doesn't get as much attention. Europe has most of the mature markets in which operators follow a set of regulations depending on the country they are in and the players get to enjoy a wide variety of gambling options in secure conditions. The grey markets in Asia tend to attract some operators given the huge potential and the recent changes in online gambling law in some US markets has been holding the headlines across the past year. Africa on the other hand is just starting to get some notice and there are some unique challenges that operators will have to face in order to be successful here.
Mobile gambling on feature phones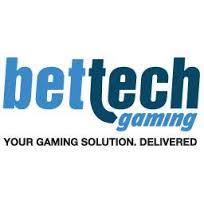 Given the huge growth of mobile gambling and the expectations for this trend to continue in the next few years, most of the major operators are starting to focus on offering their services through mobile devices. The reliance on prepaid mobile handsets in Africa for users to access the internet makes it difficult to attract players.
BetTech Gaming, an operator from South Africa, is no stranger to the unique requirements that are presented in Africa. The company is behind two major sports betting sites in the country and it just made a deal to offer its betting product to Krugerbet.com, an online betting site based in Durban and operated by Kruger Racing.
While smartphones are taking over in other parts of the world, feature phones remain a favorite amongst African gamblers. The General Manager from Kruger stated that their mobile services can be easily accessed from thousands of devices and covers more local customers rather than just focusing on the smartphone market which is significantly smaller.
[geocode id=1]
BetTech seems to be going on the same path as the chief technology officer declared in July that feature phones are the main way for users to connect to the digital world and not focusing on these devices can alienate a large number of customers and limit the reach of the product. Given the fact that online gambling is a starting industry in Africa, it can be very easy to discourage customers from trying out the new services. Having an offer that covers both smartphones and feature phones is essential; which makes it very different to the strategy used in Europe or Asia, where feature phones are seen as a dying device.
The way the gambling options are offered is also very different in Africa compared to other markets. Roughly two thirds of mobile traffic in Europe is done through apps that can be downloaded and installed on the mobile device of choice. According to BetTech, almost 90% of the mobile traffic in Africa takes place directly in the browser, via the popular "Instant Play" mode. The advantages are that players can access the sites much faster and they don't have to make regular updates to the native apps. Despite these challenges regarding mobile gambling in Africa, it is very important for operators to offer good mobile services if they wish to be successful in the country.
Trusted payment methods
256Bet, a land-based and online sports betting company based in Uganda, recently entered a partnership with BetTech that would allow the site to offer the sports products as well as a new mobile offer from the South African operator. The problem is that players tend to only use payment methods they can trust and this makes some of the common options useless in Africa.
Localized mobile payments through Warld Pesa and MTN Mobile Money are just two of options available for players to fund their account on the betting site and also withdraw their winnings. Real money transactions over the internet or via mobile devices are always a sensitive subject, especially in emerging countries.