Full Tilt might be coming to the US
With all the changes taking place in New Jersey and with the online gambling market expected to go live by the end of November this year, PokerStars has recently done a survey to its former customers based in New Jersey. This contained 15 questions and asked about their gambling habits, their opinions on the popular brand and if they would take part in online poker when the regulated sites go live.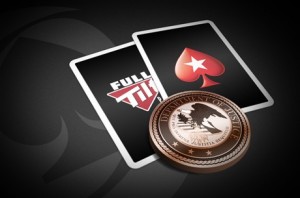 The questions are pretty common, which shows that PokerStars is just after some guidelines regarding the future of the New Jersey online gaming market in order to better evaluate the situation. Players were not just asked about online poker but also about other casino games since the New Jersey regulations allow for all games of chance that can now be found in an Atlantic City casino to be offered online. However, the operators must own a land-based casino in the gambling city or have a partnership with one of the owners in order to be considered for licensing.
This is where things get complicated for online poker behemoth PokerStars since its attempt to purchase an Atlantic City casino went down in flames six months ago. Now, PokerStars has formed a partnership with Resorts Casino Hotel but it still has to be granted a license by the New Jersey Division of Gaming Enforcement after facing tough suitability hearings.
Stars' sister poker room, Full Tilt Poker, will expand its online gaming offer to include casino-style games to go along with the real money poker offer. The statement made by parent operator Rational Group specified that PokerStars will remain poker-only but the new potential offer of games on Full Tilt Poker can make it a better choice for the New Jersey regulated market than PokerStars.
[geocode id=1]
Also included in the questionnaire are other online poker brands that have shown interest in the New Jersey gaming market. Some of the questions the players were asked were regarding Bodog, the 888-Pacific partnership, PartyPoker and the Nevada-based Ultimate Poker.
PokerStars' window to get in the US market
While New Jersey doesn't have a "bad actors" clause that would prevent all operators which offered real money services before 2011, it doesn't mean that the companies will get a free ticket going in. They will still have to be carefully looked at by the regulators and this is very likely to take some time and affect Star's chances to re-enter the US market it once dominated.
Other states have also legalized online gambling but two of the three markets (New Jersey and Delaware) are not yet operational and Nevada has a "bad actors" clause that will prevent PokerStars from even applying for a license for the next four years. It is still too early to think about intrastate compacts so player liquidity remains limited by the borders of each state, at least for now.
Online gambling right now!
While the first sites are expected to go live in New Jersey in mid-November, American gamblers that want to play online casino games don't have to wait that long thanks to the great sites available right now. Old Havana Casino is one of the handful of online casinos that not only accept US customers but put in a lot of effort to make sure that their experience is as enjoyable as possible. This means a huge Old Havana casino bonus and a long list of games to play it on.
The theme is very appealing and players can opt to access the games right from the browser or download the free software for easier access in the future. Whatever the choice, remember to claim the free bonus HERE!