Online gambling and its changing software
The online gambling market has never been a very stable one and operators taking part on the stock market haven't seen constant results one way or the other. The markets are incredibly volatile and there are also plenty of shades to consider around the world with black markets and grey markets almost outweighing the regulated ones. And when it comes to the regulations, things get even more complicated since they can differ significantly from one market to another and every change can have a big impact for the operators.
When states like Nevada and New Jersey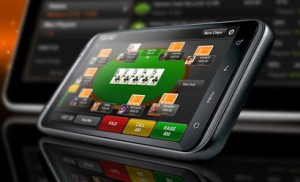 announced their new regulations regarding online gambling, the large operators in these states saw a big boost in stock value. While the numbers eventually came back to the same levels they were at before, it showed just how vulnerable to change the online gambling industry really is. This also creates doubt in the mind of investors and causes some pretty big losses for the big companies.
Leading software companies
The one that stands out as being stable is the technology offered by the big software providers. Companies like Playtech, Microgaming and other software developers focus more on creating the games and less on operating the casinos. This makes them much more stable and it is easier to predict where the company is going in the near future. Of course, Playtech and Microgaming are at different ends of the list since Playtech is doing very well while Microgaming has fallen off quite a bit over the past few years.
Large bonuses and promotions can attract more customers to certain sites but the software is what usually makes them stay there once they are past the "honeymoon stage". Playtech's decision to remain focused on its software platforms and ancillary services rather than get more involved in the online gambling industry by operating various sites makes it very easy to argue that it is a genuine tech company. Their stock value is not that vulnerable to big swings or unfavorable sporting results and investors feel a lot safer with their money here.
[geocode id=1]
Of course, Playtech is just one example and its good position within the industry makes it stand out but there are also other software providers that are following the same road and have shown good results.
Looking at the online gambling industry and the top operators in its different segments, it is quite clear that the companies with the highest numbers are the ones that spend a lot of resources in developing and improving their own technology. Having a unique piece of software that can be tweaked according to every need can offer a big advantage for some operators and this is especially obvious in the online poker industry. PokerStars and Full Tilt Poker have been leading the industry for a long time and they both have unique software that is constantly improving to meet the demands of their customers.
New sites, new features, new opportunities
The importance of new features should also not be overlooked. This can offer small and mid-operators a free ticket to the top, or at least close to the top. Needless to say that the industry is changing and the best example of how important technology is can be seen in the booming mobile gaming market that is simply taking over right now.
New sites can have an advantage since they can launch with the latest games on the internet. This isn't just limited to the top software providers but can also apply to online casinos that aim to combine large bonuses and promotions with great software and a long list of games. Casino Titan has been getting a lot of attention lately and to make things even better, it welcomes US players – Try 20 free casino spins Here.