How did the new online poker room do in Nevada?
WSOP.com went live in Nevada on September 19 for the general population of the state while launching a couple of days earlier for preregistered players. There was plenty of anticipation built up for the event, maybe even a bit too much since the site was expected to go live during the WSOP summer in Las Vegas, but unknown delays saw the tournaments come and go.
Now that the WSOP.com online poker room has been available for over a week, it is the best time to see how its debut went and how it stacked up against the existing real money poker site in Nevada, Ultimate Poker.
New games added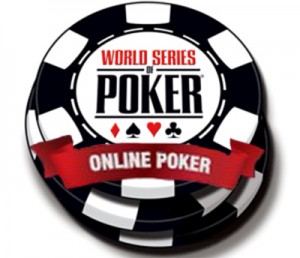 All in all, the launch went pretty smooth, but many were surprised of the lack of advertisement in Caesars casinos in Las Vegas although the internet was buzzing for days. A few player complaints made their way to the surface and some major improvements were made in its first week. One of the which was the addition of new games for Omaha High/Low and Stud High/Low ring game tables that now have limits of $0.25/$0.50, $0.50/$1, $1/$2 and $2/$4. The multi table tournament list has also been updated during this first week and some satellites were added for the World Series of Poker Europe events in the sit & go section. WSOP.com players can win paid packages to major tournaments in Europe and get the chance to see their name on the trophy, like Tom Middleton did in Barcelona earlier this month.
Quite a few players requested for Pot Limit Omaha High/Low tables but WSOP.com has yet to comply.
The regulations available in Nevada, and those that will allow for New Jersey gaming in a few months, require the players to be within state borders when they are playing. In order to verify that the user is not playing from a banned jurisdiction, the operators use two processes. The location is verified by the player IP and by locating the cell phone, with regular codes being sent to the device which the player is then required to enter online; this is in order to make sure that the player is the one that actually uses the phone.
There were some location verification problems with one or both of these methods at first but they got resolved pretty fast. However, the major drawback regarding carriers is the fact that Virgin Mobile and Sprint are not included on the list. Players using these service providers are advised to buy a burner phone on an allowed carrier in order to take part in the action; something which can cost around $30.
[geocode id=1]
Banking issues
Banking is also a major concern for the new online poker industry in Nevada and WSOP.com already has the disadvantage against Ultimate Poker since players can't make cash deposits from land-based points in Las Vegas. The only options now available are by electronic checks and cards from Visa and MasterCard. The first method has the highest rate of success, while Visa credit cards are not accepted most of the time and MasterCard has a good rate of acceptance.
At first, players must make a deposit of at least $10 and up to $500. The limits got bigger for redepositing players using electronic checks and they can now deposit up to $5,000 per transaction. Cards have a maximum limit of $600 per transaction and $5,000 per day.
The traffic at WSOP.com was fairly good in its first period, with a peak of 167 players and a 7-day average of 63. Granted these are not even close to PokerStars figures but the player pool is a lot smaller and they show a good response for the new online poker room. On the other hand, Ultimate Poker saw traffic two-three times as high during peak hours. The game variety at WSOP is what drives most of its initial traffic, since Ultimate Poker only offers hold'em tables.
Although Nevada has only legalized online poker and no other casino games, players from around the United States are not limited to just the two online poker rooms mentioned above. In fact, some amazing online casinos continue to accept American players and offer them the chance to enjoy various real money gambling games. Try Miami Club casino here and get started with an $800 welcome bonus!