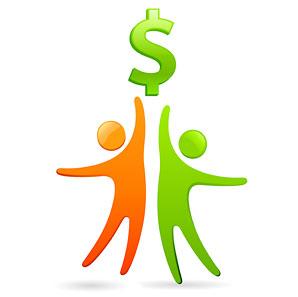 On this site we are all obviously die hard online poker fans, but if you're like me you like to try your luck in other online gambling games on the side as well. Well, if you're like me I propose a challenge for this summer. Since we're all winding down, slowing everything to a snail's pace, as the summer's heat melts us into a lazy haze, we have a lot of free time to try things we wouldn't otherwise be all that interested in. Our proposal for you is an online gambling triathlon – trying the three major types of online gambling websites over the summer. You've already got a head start by being an online poker fan, so you just have two to go. Here's exactly what I had in mind.
Online sports betting
Not a lot of sports activity over the summer, and especially this summer since there are no Olympics or other major sporting events hosted (why isn't this a Soccer World Cup year?), but there are still plenty of things to bet on. Just yesterday thousands gathered to see reigning soccer world champions, Spain, battle Brazil on the South American team's home ground. And you can bet that the betting bonuses paid out after this fantastic game were outrageously large, just as they are in every major sporting event that gets international attention.
You can also win big from smaller events – even easier so. And all you need to do is pay attention to what you are doing, make the right calls by knowing which information to consider when placing your all important bets. And for this there are plenty of websites that are more than happy to help you out.
Don't forget about poker!
Since you are already an online poker fan, telling you to try online poker is a bit redundant. But we can make things interesting and as part of the online gambling triathlon you can try a different online poker website altogether! For instance, have you been to the new full tilt poker since it launched? It's awesome – all it was before and a ton more. And don't take our word for it, either, ask all of the Full Tilt Poker players and fans that have happily returned to it and made it their home once again.
Even if you won't go back to Full Tilt, there are a ton of other sites you can try out, even if it's just for the summer. Check out our site to see which ones we recommend the most, or try signing up for a new account with one of those sites you've had your eyes on for a while!
Last but not least, online casinos!
And in completing our little challenge all that's left for you to do is try an online casino! These games are a lot easier to learn than poker (and that's an understatement) and they can be a great surprise to you by getting you a huge jackpot all of the sudden. And it's not even that hard to do – mathematically speaking, odds are that you will sooner or later land on a jackpot. And, big or small, jackpots are worth buckets of money!
[geocode id=1]
Not to mention that online casinos are cheap to play, too. You can Try a new casino with $27 FREE given to you the moment you sign up for a new account.
Ready, set, go!
Be sure to let us know in the comments how our little challenge is treating you and how you are handling it. Good luck!