A new federal bill will be presented in June
The situation regarding online gambling in the United States has changed quite a bit recently due to some states taking matters into their own hands and legalizing some forms. Nevada has already won the race as Ultimate Poker went live a few weeks ago and quickly became famous. With more Nevada-based online poker rooms expected to go live this summer and with New Jersey making the final touches to the legislature, it seems that online poker will become a reality in the United States.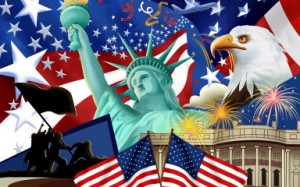 However, the federal lawmakers are not just sitting back idle and watching the legislation change on a state level. John Pappas, the Executive Director of the Poker Players Alliance, recently declared that there are big efforts taking place in order to secure a federal bill that all states can choose to comply with. This is mostly directed towards online poker but also includes parts for other casino games that are very popular across the pond. In fact, the successful European markets can be a good indicator of what the future of online gambling in the US may look like given the right legislature and control.
The new federal bill can be introduced as soon as next month according to Pappas, although it is still pretty much a work in progress. Once everything is settled, each state will have the freedom to opt in or out of the bill and it will mostly provide a general guideline while leaving some room for each state to make some changes to the legislation.
[geocode id=1]
The bill is sponsored by Joe Barton, who has tried something like this in the past but was unsuccessful due to a lack of support. While the success on a state level is hard to ignore and it has yet to reach its full potential, the possibility of a federal legislation would help move things along a lot faster and would also provide a safer online environment for the players. It will also make it much easier for operators to access different states. Overall, the entire process can go a lot smoother and as Nevada took about one year to launch its first online poker room, a faster process is clearly needed.
It remains to be seen if the new bill passes and if it actually is meant to support online gaming or just add more restrictions on some markets. Until everything gets settled, American gamblers can always try their luck at some of the best casinos on the internet.
US-friendly Cleos VIP Room
Cleos VIP Room is a very special online casino; not just because of the fact that it accepts US players but also because it combines casino games, raffles and great prizes for a great gaming experience. New players don't even have to a make deposit in order to get a small share of the bonuses that await. A $27 no deposit bonus is offered by Cleos as soon as the account is created and this is one of the largest no deposit bonuses on the internet. After that, a 400% welcome bonus will make things even more enjoyable and with some amazing looking games, it is easy to see why this is a top choice for online players. More information is available in the Cleos VIP Room review.
Playing here will also earn you special credits that can be used to buy glamorous items from a reputable online store. Everything can easily be done from the software and it adds another way of winning nice prizes while enjoying various slots. The total value of the cash prizes is $10 million so be sure to get a share of it and Visit Cleos VIP Room HERE.