Online gambling sites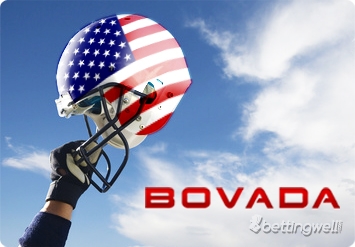 In general, if you want to play online poker you join an online poker site and start learning the tricks of the trade there. If you're more of a casual gamer you'd rather sign up for an account with an online casino. Likewise, if you are a sports fan you will most likely join an online bookmaker to allow you to place bets on the most talked about upcoming matches.
But what if you like doing all of these things? Then what, create tons of accounts and fill your computer with tons of software from all of the gambling sites? A much more sensible solution has started to take over the online gambling industry over the past few years, and it's growing more and more popular as we speak: sites that combine all of these activities into one, where you need just one account to handle them all.
All in one online gambling sites
Let's face it, we aren't all good at everything. For instance, I enjoy playing online poker – I'm not exactly Phil Ivey but I enjoy playing nonetheless. On the other hand, I make a killing in online casino games, where I've made tons of money to fuel my other passions. This is exactly what sites that offer all online gambling services have going for them. You have just one account and one bankroll. There's no need to juggle your finances between accounts, as you can use the same cash to play whichever game you're in the mood for right now.
But enough about theory, let's talk some practice.
Bovada Gambling
Bovada is exactly the type of online gambling website we're talking about. It is divided up into four separate sections, which include an online sports betting section, an online casino, an online poker section and an online horse betting section. Each of them would do great as a standalone site, but put them all together and you have yourself a great all-around solution!
And each of the sections have awesome promotions and bonuses for you to enjoy: for instance, the Bovada betting bonus is just as good as any one that you would find with a standalone online sports betting website. The welcome bonus is a 50% free bet that's available instantly, the moment you sign up for a new account with Bovada. Also, other promotions will make your stay that much better by combining all of the aspects of Bovada's extensive site into one huge advantage for you. For instance, if you play in the Black Diamond Poker Open you will get the chance to win $70 in weekly bonuses for the online sports betting section! This is exactly the type of win-win situation that make sites like Bovada absolutely awesome.
And another cool aspect of having an integrated online gambling account is that you will get so much more from just going about with your usual business. The loyalty scheme is there to increase your earnings at every online gambling site, but if you spend more time on one particular site you'll win a lot more than you would if you were to divide up your time between an online poker site, a sportsbook and a casino.
[geocode id=1]
Try it out!
Not only is this approach great in theory, but it's awesome in practice as well. If we peaked your interest here's what you should do: create an account with the online gambling site we used as an example, Bovada, and try it out for a week or two. It's one of those things that will have you hooked!