Online Bingo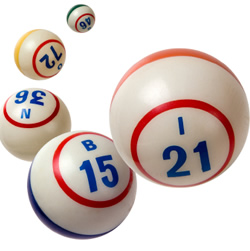 For those of us who aren't looking for a thrilling game to take up all of our time, online bingo is more than a proper alternative. It can still provide us with incredible winnings that can reach thousands of dollars for a single small jackpot, and it's easy enough that anybody can play it.
To put it short, online bingo is all about luck, and there's no real secret to success behind it, no matter what people might want to believe. As a result, everybody has the same chance at winning the big jackpot, no matter if it's their first time playing or they've been at it for years.
South Beach Bingo
Today we're going to focus on South Beach Bingo, one of our favorite online bingo sites. Apart from their awesome games and large prizes, South Beach Bingo have made a name for themselves for providing users with top notch bonuses and promotions, as well as more free bingo games than you can play. Players who sign up for an account usually end up playing the games quite a lot, and the bonuses and promotions offered by the site are quite the incentive.
South Beach Bingo Promotions
The biggest promotions that South Beach Bingo have on display are the daily offers. Each day there's something new and special awaiting you on their site, and you have little to do in order to be highly rewarded. Here's what the week can offer you on South Beach Bingo:
First, it's Monday at the Movies! Surprise jackpots will be offered every hour on the hour between 6 PM and 2 AM every monday. Plus, extra payouts and special games are organized each Monday!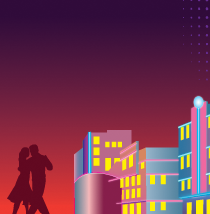 On Tuesdays the jackpots for multiple games will be jacked up by 50% and the site will play nothing but $100 jackpot games all day long, with the exception of their Specials! Just like Mondays, these bonuses are available from 6 PM to 2 AM. And, as you'll come to discover, most of their promotions are held in this interval.
Wednesdays are called "Which Way Wednesday" on South Beach Bingo, and they'll help you go over the midweek depression that surrounds all of us. Also held between the hours of 6 PM and 2 AM, the Wednesday promos will offer a $75 to $100 guaranteed jackpot on many of the site's games, as well as $20 initial jackpots on every other game!
Thursdays will give you a $25 initial jackpot for the Turtle, Fox, Rabbit Ears and Crazy Outside Line games. Again, these offers last from 6 in the evening to 2 AM the next morning.
Fridays get crazy on South Beach Bingo, and in the same time interval as all the other promos you can catch a 50% larger bonus on Crazy Missing-1, X missing-1 and Funny Farm games!
And the site closes up the week with two fantastic weekend promos. Each Saturday it's time for Spaced Out Saturdays, which will give you a $75 to $100 guaranteed jackpot on the Crazy ET, Crazy Orbit, Flying Saucer and Star games! Sundays it's Shopping Spree Sundays, which will grant you a $100 guaranteed jackpot on Shoping Cart, Check, Dollar Sign and Cent games!
[geocode id=1]
Try them out yourself!
On paper, these promotions look great, but it isn't until you try them out yourself that you'll find out just how fantastic these promotions really are. So head on down to South Beach Bingo, create an account and take part in one of these daily promotions. You will definitely congratulate yourself on a job well done afterwards!