Bet-At goes Mobile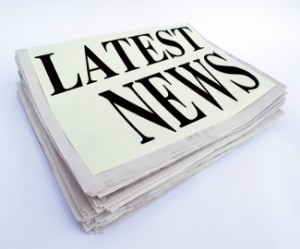 When it comes to online casinos, one of the biggest breakthroughs of the past decade was the wave of online casinos that decided to go mobile. With just a small addition to their site, online casinos can now feature games for a much wider audience. The good thing is that not only is this number on the rise, but we expect the market for mobile casinos to grow still.
Bet-At (accessible at Bet-At.eu) is a state of the art online casino, as proven by their latest decision: opening up a mobile casino version of their website. Users that frequently use their mobile phones, tablets or other mobile devices to log into their account at Bet-At will now have an easier time doing so. The technology that the new mobile version is built upon is HTML5, which means that iPhones, iPads and other devices that don't support the older Flash online casino games will have no trouble running this version.
And if you're looking for some awesome new casino bonuses to go along with this change you'll be glad to know that the mobile version did not come alone, bringing a GBP 10 free bonus to all those who sign up for a new account, a 200% first deposit bonus for those that want to take it one step further and wager some money on the line, and 20% extra on all subsequent bonuses. And you can use all of this money to play some Roulette, Blackjack, Video Poker or tons of online slot machines – all from your mobile phone.
Microgaming still going strong
Honestly, I can't even remember how the online casino market was like before Microgaming took over. For years now the online gambling developer has been at the forefront of the online casino industry, bringing out game after game after game, each more beautiful than the last, and each with a twist meant to clear away all your boredom. And Microgaming aren't slowing down either.
They have just launched two new online casino games: a video slot machine and a new table game. The table game is called European Blackjack Redeal Gold, which consists of a standard game of European Blackjack, with a twist that allows you to re-deal your own cards, your last card or the Dealer cards for up to 5 times. You'll naturally be charged for this, but there are some combinations which will allow a re-deal for free. The new game also features improved table perspective which makes it feel different than other Microgaming table games. You can watch for this new game in the Microgaming online casinos soon.
The video slot machine is a 25 payline game named Piggy Fortunes, which closely follows the tale of the three little pigs and the big bad wolf that's after them. A lot of fun to be had with this game, which is also coming to the Download, QuickFire and Flash platforms by Microgaming soon.
Also, Microgaming has been in the news lately after they have won yet another seal of approval from eCOGRA, a testing agency that struggles to maintain security and safety standards throughout the online gambling industry. Microgaming games have always been up to the highest standards of safety and security, and this renewal of their certification is proof to that.
Sheriff Gaming launches two new games
Microgaming isn't the only company that launched new games as of late. The Dutch company Sheriff Gaming have launched not one, but two games this week, and just like Microgaming's theirs are a table game and an online slot machine.
[geocode id=1]
The table game is nothing more than a standard Craps game, but the developers have faith that their product is different enough to stand out from the crowd. As to how, this remains to be established once we actually get our hands on the game itself.
The online slot machine is a 3D game called Piggy Bank. It follows the actions during a heist and its setting is an abandoned aircraft hangar, where you have to collect as many objects as you can. Many different casino bonuses, multipliers and surprises are also available, and Sheriff Gaming claims that the slot has already received some pretty great reviews from the customers.