What is a teaser bet?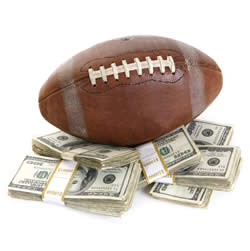 Sports teaser bets are some of the best types of bets out there, allowing online gamblers to win outrageous amounts of money every single day, in a wide variety of sports and matches. To know how to bet on a teaser bet and why it is important to to online sports betting we should first find out what teaser bets are, then how we can use them to our advantage.
A teaser bet, most often called a teaser, is the type of bet that allows you to combine your bet on two separate games. This way, you can adjust the point spreads for the two matches at the cost of a lower return if the bet is successful. Essentially, this is a modified version of the parlay bet, but you take a lower risk by playing it. By adjusting the spreads or the totals (also known as "teasing") you make sure that you'll have a better chance at winning the bet, despite the odds being lower.
The sports where we most often see teaser bets are football and basketball, although teaser bets have been placed on other sports as of late. The best way to understand teaser bets is to break them into smaller bets and try to see them as a whole bet (kind of like a parlay).
Betting on a teaser
Let's take a hypothetical example and see what you should do to place a teaser bet on a match. Let's say that Team A is playing against Team B this upcoming weekend and you want to make some money off of the game. First, it's the spread. If you select Team A to win at +10.0 points it means that Team A must win or lose by less than 10 points in order for your bet to pay off.
Next, for the total. You select the total game points to be 50 or under (this means that both teams' scores combined will be less than 50). So for your entire bet to pay off, Team A has to win or lose by less than 10 points AND the two teams' scores must be less than 50 points.
After that, it's the teaser points. You're offered 7, 8 or 9 point teaser for this particular bet. If you select the 8 point teaser this means that the spread gets 8 more points (10+8=18 for the point spread) and 8 points are added to the total number of points (58 total points, or under). Now, for this teaser bet to pay off the match needs to end with Team A on top or losing by less than 18 points, and the total game points must be less than 58.
By splitting this bet into easily understandable pieces the teaser bet is much more "user-friendly", so to say. It's no longer a complicated bet and you understand just how easy it is to place a teaser bet and for it to pay off.
When to place teaser bets
Teaser bets should be placed if you aren't going to risk making a parlay bet, as teasers offer more safety and pay off easier. However, this also means that the amount you win will be smaller, so you should first consider what type of gain you want: a larger one, but riskier, or a smaller, but easier to obtain win.
[geocode id=1]
Practice!
Now that you have the theory down it's time to put it into practice. So find a comfortable online bookmaker and practice your teaser bets today!