Full Tilt's Comeback
After being shut down for more than a year following the infamous Black Friday events, Full Tilt Poker seems to have successfuly bounced back. Its most loyal players have returned to the site and they have started to play as if Full Tilt Poker never even went down for a single day. What's more, the site's first big event since crawling back to the surface, the FTOPS XXI, seems to be a success.
About the FTOPS XXI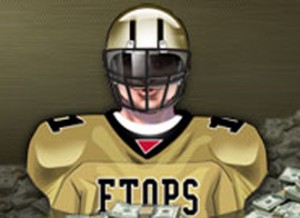 The FTOPS XXI is a collection of no less than 35 events with a staggering prize pool of over $7.5 million, a great way for Full Tilt Poker to make a comeback. The series takes advantage of all of Full Tilt's key features, such as their Multi-Entry Tournaments, or the newly introduced Double Chance Tournament. The Full Tilt December FTOPS Main Event is set to begin on the 16th of December, at 13:30 ET. This NL Hold 'em tournament is going to have a $600+$40 buy-in and two available re-buys. This Main Event alone is going to have a minimum of $1.5 million in the prize pool, so I don't think I'm rushing to say that it's going to be the last big event in 2012 so you'd better keep your eyes glued to the screen this upcoming weekend!
FTOPS XXI News
Right now, we're closing in on the start date for the Main Event, but that doesn't undermine the dozens of action-packed moments that have already transpired at the FTOPS XXI. Since the 2nd of December, when the event went live, FTOPS completed 26 events so far, and thousands of players have joined in for a piece of the action. Here's what the last few events looked like:
In event #24. user BombofLuck lived up to his name by winning close to $30,000 from this $216 buy-in tournament. The Ukrainian winner took just one and a half hours to have this tournament in the bag. Meanwhile, in event #23 it was InvisibleEnigma who won $43,000 from the tournament, despite being up some stiff competition, with formers SCOOP winners and FTOPS champions wanting to get a piece of the pie. Event #22 saw the awkwardly named Buttsauce33 win close to $40,000 as well, bringing his total career winnings to more than $4 million, if we count his earnings on PokerStars.
The leaderboard so far looks very tight, and it's still anybody's game. User callyoudownn has the lead with 558 points, but he's barely ahead of OneUponAStar, the player in the second position, who has 543 points and is breathing down the leader's neck.
[geocode id=1]
Upcoming at FTOPS
More and more surprises are being added to the FTOPS schedule, even though we are growing closer and closer to the start date of the Main Event. There are satellite tournaments giving you the opportunity of joining an event later on without paying its full buy-in and riding along on the satellite's entry. Also, you can win more entries at once from these satellites, so there's absolutely nothing stopping you from joining as many of these events as you can and hoping to win more seats at the FTOPS.
Meanwhile, we will be keeping our attention focused on this online poker event for its remainder, as it's the definite proof that online poker is on its way to becoming one of the loved games in history. Check out the tournament yourself, and if you have what it takes you should also try joining in on the action! So good luck and have fun!