Warning
: Illegal string offset 'country_id' in
/home/content/40/12119040/html/wp-content/plugins/wp-geoip-text/functions.php
on line
54
Warning
: Illegal string offset 'text_text' in
/home/content/40/12119040/html/wp-content/plugins/wp-geoip-text/functions.php
on line
56
Improve your poker performance through the right routine
It can be very difficult to win at poker and it takes a long time to get the experience needed to outplay the opponents at the table. Last month, Belle-Beth Cooper published an interesting article in the Huffington Post listing ten surprising things that can improve our brains in day-to-day activities. It nicely explains some misconceptions about how the brain works and offers an interesting way to optimize its usage, and thus improve your poker performance.
A well-rested brain is better for analytical work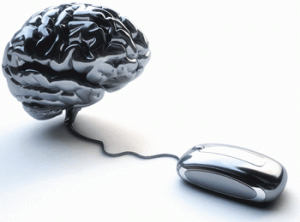 In her article, Cooper analyzed the information on how our body clocks influence how the brain works throughout the day. According to her research, analytical work is better suited while being well-rested, while the brain handles creative work better during the late hours of the day. When the brain is tired, it is harder for it to filter out the distractions and just focus on one task.
If it would be better for an artist to work later in the day, it is better for a poker player to do the opposite. Poker requires you to constantly analyze every hand and every opponent at the table, to find correlations in betting sizes and hand strengths. A good poker player needs to make connections and make the right decisions within a small window of time.
In order for the brain to work properly for a poker game, it is recommended to be rested and play during the early hours of the day. This can help players better observe the small needed details and capitalize on every mistake the opponent makes.
Stress can shrink the size of the brain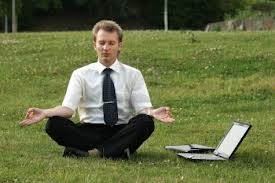 It is never good to experience stress and studies show that that it can actually make the brain smaller. The study made by Cooper shows that rats exposed to chronic stress had their hippocampuses become smaller over time. This is the part of the brain which is responsible for making memories and for spatial memory.
Poker can be very stressful, especially when playing for big amounts of money, but it is very important for players to look for way to eliminate outside sources of stress and try to only focus on one task at the time. If poker is too stressful, it may not be the best gaming choice for you.
Sight trumps other senses
Sight is a very important sense for playing poker and the brain generally gives it priority in most situations, compared to others senses. Visual memory is normally more accurate than a piece of information you heard off.
Quite a few poker players use sunglasses in order to mask some of their tells and this can actually limit their sight and thus give them a disadvantage at the table. While they can still see very well through the glasses, the darkened picture makes harder for the brain to make connections and pick up details.
Exercise can rewire the brain and increase your willpower
It is something that we heard being said a lot of time, and it is something which a lot of poker players don't really practice. Exercise can be very good, not just for our bodies but also for our brains. It can improve your mood and also boost your willpower.
To be fair, poker is a sedentary game in which players spend hours just sitting at the table, or just walk from time to time to another table. This is why poker players need to exercise in their free time, something which some of the wunderkinds do quite often.