Warning
: Illegal string offset 'country_id' in
/home/content/40/12119040/html/wp-content/plugins/wp-geoip-text/functions.php
on line
54
Warning
: Illegal string offset 'text_text' in
/home/content/40/12119040/html/wp-content/plugins/wp-geoip-text/functions.php
on line
56
Players take to the Delaware online casinos
New Jersey has been getting most of the online gambling-related attention since before it launched in late November and now that the state offers over a dozen online gaming sites, it continues to draw in the headlines. However, the Garden State is not the only one that has some impressive figures to show for its early online gambling industry, although the 51,000 accounts created in the first week is certainly something.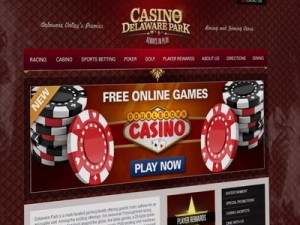 Delaware has been having a pretty great time with online gambling as well and players within the state have placed bets worth around $3.8 million in November. The First State was the first to offer a full range of casino games on the internet, as it launched almost one month before New Jersey did. There are three land-based casinos in Delaware – Harrington Raceway, Dover Downs and Delaware Park – and they also are the three operators in charge of online gambling in the state. They all have the software provided by 888, but it is branded to each casino.
The promising amount of revenue comes from 2,800 people which registered accounts on the sites. While these numbers are not very much if we compare them to New Jersey, they do show that online gambling is having a good start in Delaware. Out of the three states to have legalized some form of online gaming, Delaware has the smallest population, with less than one million residents. This would explain the big differences between the Small Wonder and New Jersey, which has almost nine times as many residents and has a bigger brick-and-mortar casino industry.
Online gambling is going very well
According to State Lottery Director Vernon Kirk, things are "going very well" and the numbers are steadily growing as new players join the action every day. This shows that the market is maturing and is more encouraging than a burst of players at the beginning which would later steer off.
Being the 45th state in population was a concern for Delaware from the beginning and poker is a game that requires traffic in order to cover the different stakes and variations properly. The casino games do not have this problem but one needs opponents in order to play poker and the vicious circle can quickly become a problem.
However, despite the small player pool, poker has been the most popular choice thus far, according to Kirk. The three casinos in the state create the 888 Delaware poker network and according to PokerScout, it averaged 20 cash game players over the last week, which is certainly not enough to keep the action alive around the clock.
Some issues remain
The best way for Delaware to increase its traffic is the same as for Nevada – intrastate compacts with New Jersey. But this also comes with a few concerns since New Jersey has much more options available and it can actually take some of the few players from Delaware and Nevada to its much more popular virtual poker tables.
Of course, the first month was not without issues in Delaware, but they got resolved and more players are now encouraged to join after seeing a successful period of online gambling. The main concern remains with credit card issuers, which are not all on board yet. Most of the deposits with debit cards have been successful from Visa and MasterCard, while credit cards have been big problem, with approval rates going as down as 20 percent.