Warning
: Illegal string offset 'country_id' in
/home/content/40/12119040/html/wp-content/plugins/wp-geoip-text/functions.php
on line
54
Warning
: Illegal string offset 'text_text' in
/home/content/40/12119040/html/wp-content/plugins/wp-geoip-text/functions.php
on line
56
How to get help from other players when at the poker table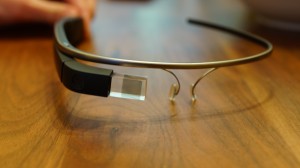 Google came out a few months with an interesting concept that would allow users to integrate their virtual worlds in everyday activities. Google Glass has been spreading around the world and videos resulting from this cool new gadget have taken over the internet. It is basically a small camera and a tiny screen mounted on a glasses frame that can record video, take pictures, access the internet, responds to emails and various other things.
In a recent article posted by Esquire, the benefits of Google Glass are extended to the poker table and give less experienced players the chance to win a lot of money by getting help from better players through this gadget. It goes around the "one player to a hand" poker rule and can provide an edge over the opponents as long as they don't notice that you have a camera strapped to your face.
While there have been tournaments in which teams of two poker players play against other teams, the regular game is quite serious about only having one player making decisions for each hand. Google Glass basically allows you to stream live footage of what you are looking at to anywhere and thus provide the opportunity for a better player to guide you while at the poker table through the voice chat feature, instant messaging or even through live video response which can be seen on the small screen.
Ever since Google offered a limited number of users the chance to buy Glass back in June, casinos have been looking for a way to deal with it. Most of them opting for a ban since it has a video camera and those are not allowed in casinos unless given the required approval from the staff. Nevada regulators gave casinos the option to come up with their own policies regarding this new technology and many have opted against it.

Proving it can work
Since poker is a game of skill and having more experience while playing at an amateur level can really make the difference, Google Glass proved to be a very effective way of winning at Texas Hold'em according to the Esquire article. The player managed to triple his pot in two hours and the friends at the table did no suspect a thing due to the slick design of the gadget.
He did eventually tell them the truth and gave them their money back but the story proves that is not very difficult to cheat at poker with Google Glass as long as you have a more experienced poker player willing to sit through a few hours of poorly streamed video and give you pointers every step of the way.
The experience was not flawless and there were some issues with the video quality or with the screen just going black. Google Glass is still in its infancy but it is easy to see the potential it has in various day-to-day activities.