Warning
: Illegal string offset 'country_id' in
/home/content/40/12119040/html/wp-content/plugins/wp-geoip-text/functions.php
on line
54
Warning
: Illegal string offset 'text_text' in
/home/content/40/12119040/html/wp-content/plugins/wp-geoip-text/functions.php
on line
56
Sylvain Siebert leads the pack going into Day 4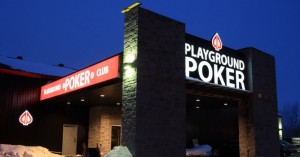 When Day 2 of the World Poker Tour Montreal Main Event started on Tuesday, a total of 357 players were seated at the tables as the three starting flights were combined into one player pool at the Playground Poker Club. 862 entries were made, which makes the prize pool worth over $2.7 million, and they were all hoping to make the money in Montreal.
While only some believed that the money bubble would burst during Day 2, not many expected the action to be so fast-paced. By the time the day was over, only 59 players remained and Ludovic Lacay was ahead in chips, with 1,261,000 to work with in Day 3. However, he didn't manage to keep his lead after Day 3 and while he remains in the tournament, his stack dropped to a bit over half a million chips.
Day 3 – down to 18
The action on Day 3 was as fast as on Day 2 and only 18 players remain after six hours of play on Tuesday. They will come back tomorrow to determine the six players to make the final table, with the last stage of the tournament being televised by WPT.
Once the dust got the chance to settle after the hectic Day 3, Sylvain Siebert was enjoying the chip lead after having a great hot streak in the second half of the day. He sent quite a few players to the rails and stacked up a bit under 3 million chips for Day 4. The closest to him is Derrick Rosenbarger with 2,875,000, followed by Alexandre Lavigne who has 2,197,000 chips.
Champions Club members Amir Babakhani and Jonathan Little are also coming back for Day 4 and will look to add one more trophy to their collection, although the latter will have a fairly difficult time with just 388,000 chips to work with.
The action will resume at Level 24 with the blinds at 12,000/14,000/4,000 as the remaining 18 players will take their seats at the two tables to play down to six. The final table will be played out on Thursday and it will determine the winner of the 2013 PartyPoker WPT Montreal title and the first place prize worth a shade over half a million dollars, with live coverage complete with hole cards and commentary offered by WPT. As always, the winner of a WPT tournament will also receive an entry into the $25,000 WPT Championship, which normally takes place at the Bellagio in Las Vegas in May.
Interview with Ludovic Lacay during Day 3: