Warning
: Illegal string offset 'country_id' in
/home/content/40/12119040/html/wp-content/plugins/wp-geoip-text/functions.php
on line
54
Warning
: Illegal string offset 'text_text' in
/home/content/40/12119040/html/wp-content/plugins/wp-geoip-text/functions.php
on line
56
Eric Riley escapes with his $100,000 after being robbed two times
After we talked about the crazy stories that took place in November, another one quickly made the headlines across New Jersey. A few days ago, a poker pro had just made $100,000 while playing in Atlantic City and was looking to catch a flight at Kennedy Airport. On the way there, Eric Riley was robbed twice in what initially seemed to be a routine trip.
New friend drives away with his money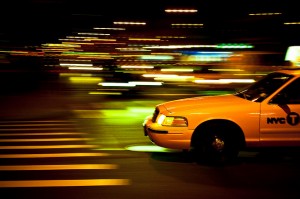 The 32-year-old got a ride from one of his friends called Junior to the JetBlue terminal on Wednesday but his pal turned out to be more interested in the money Riley had just won, according to police sources. After Riley got down from the car and went to the trunk to get his things, the so-called friend drove away in a big rush. Riley then quickly got into a cab, gave the driver a few $100 bills and instructed him to follow the car he was just in.
They eventually caught up with the thief at a red light a few blocks away and Riley immediately jumped from the cab and got his bag of money from the trunk, which was still open. Junior then left, according to the police.
Fake undercover cops threaten him with a gun
While this may be enough of a story to make a few headlines, it wasn't yet over for Riley. Not long after he got his money back, a black Camry showed up on the scene, with two men inside claiming to be undercover cops that they will give Riley a ride back to airport. After all that he had gone through, Riley believed them and got into the car only to realize that it was another robbery attempt.
The men threatened him with a gun and demanded the money. However, the poker player refused to give it to them and grabbed on tightly to the bag before jumping from the car, which was moving at a regular speed. He rolled a few times on the highway and sustained a few minor injuries from the fall.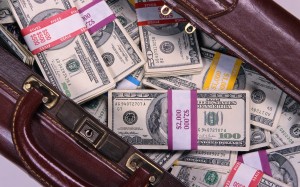 Riley then stopped a cab and talked with a nearby police officer about what he went through. Detectives are still trying to figure out if the three men were working together or if it was just a huge coincidence that Riley had to escape two robberies in the same day, after getting a nice score in the casino.
Riley came to the Borgata Hotel and Casino in Atlantic City a couple of weeks ago and he had an $80,000 bankroll to work with. He then added an extra $20,000 in poker winnings and met Junior during his stay at the casino. The robber got close to him and waited for the right time to make his move. Fortunately for the poker pro, he managed to get back his money but still lost a suitcase of clothes and a laptop in the robbery.