Warning
: Illegal string offset 'country_id' in
/home/content/40/12119040/html/wp-content/plugins/wp-geoip-text/functions.php
on line
54
Warning
: Illegal string offset 'text_text' in
/home/content/40/12119040/html/wp-content/plugins/wp-geoip-text/functions.php
on line
56
A misinformed article about online gambling raises questions
Online gambling in the United States has been getting a lot of attention with New Jersey entering the test period before the November 26 launch and Sheldon Adelson stating that he will spend whatever it takes in the campaign to stop iGaming in the country. Recently, the national American daily newspaper USA Today posted an editorial about online gambling and how it should be banned on a federal level.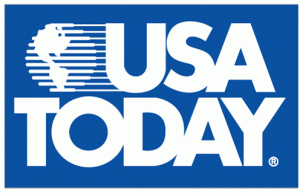 Given the large number of readers that get their information from the major news outlet, the editorial raised a few important concerns that need to be discussed. First off, the article is filled with errors and misleading information about the industry and some have gone as far as saying that it might be one of the ways adopted by Sheldon Adelson to get more backing in his fight against online gambling.
Underage gambling can be prevented
One of the major concerns mentioned in the post is regarding the security systems in place and their inability to prevent underage gambling, stating that players could just get fake credit cards on the black market and use them to fund their online gambling habits. However, these statements are very misleading and don't reflect the real systems in place, which have been doing a very good job in other markets. In addition, players in New Jersey have to report their online gaming activity to the state and even if we overlook this measure, one cannot withdraw funds to a false card.
Even US friendly online casinos which are licensed in other jurisdictions and accept American players have great security systems in order to prevent underage gambling. The accounts have to be verified on the first withdrawal and it is not uncommon for sites to ask photos of the ID or a card statement verifying its possession.
Online gambling already available in the US
And since we are on the subject of online casinos regulated outside the United States but facing this market, USA Today completely overlooks the already existing industry despite reports saying that US players spent $2.6 billion on online gambling last year. While these casinos will continue to exist, the legalization in some states can get some of the revenue and tax it accordingly. The lack of regulated online gambling in all of the states but three means that gamblers will continue to frequent their favorite online casinos – Try Jackpot Grand Casino Here.

Saying that people interested in gambling need to "get dressed and into a vehicle" in order to go to a casino can be considered by some as an argument for online casinos, since they provide a much easier to access product, but according to USA Today, this accessibility comes at a cost and it encourages problem gamblers.
All in all, the article seems to be written without the proper information and it also includes a misinterpretation of the UIGEA passed in 2006. Being so close to casino magnate Sheldon Adelson declaring war on online gambling may also be just a coincidence but the fact remains that internet gambling is not even close to the image portrayed in the editorial.
The bad news is that this may not matter if enough people get behind the idea and put pressure on the Congress to ban it on a federal level. This would undo all the efforts done in states such as Nevada, Delaware and New Jersey and will bring back the market to before the reinterpretation of the law in 2011, if not even worse.
The one thing that is certain is that there are millions of people in the United States which want to enjoy online gambling and it doesn't really matter if it is regulated in the country or in offshore jurisdictions. The only difference is that the revenue from foreign companies cannot be taxed by the local government.