Warning
: Illegal string offset 'country_id' in
/home/content/40/12119040/html/wp-content/plugins/wp-geoip-text/functions.php
on line
54
Warning
: Illegal string offset 'text_text' in
/home/content/40/12119040/html/wp-content/plugins/wp-geoip-text/functions.php
on line
56
Bonuses at Christmas time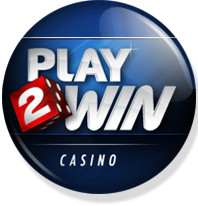 I love the winter holidays. Every time they come around, year after year, we're practically bombarded with all sorts of promotions, offers and bonuses from every direction. Stores have sales starting from Black Friday all the way until the end of the year, shops give out extra stuff and everywhere you look on the internet there's a particularly attractive offer smiling at you from the front page.
And it's no different with online gambling. Gambling promotions, and especially online casino promotions, are abundant all year round, so it's no surprise that when Christmas comes around online casinos everywhere start pumping out new promotions and bonuses. This year is no exception, and we're happy to see these promotions and offers already make an appearance.
Play2Win is ready for winter
As we've said time and time again, we're fans of the fresh new online casino Play2Win, and with Christmas coming around these guys have rolled up their sleeves and came out with a fantastic new Christmas promotion that sets out to put money in their users' pockets. Starting with the 3rd of December and running all the way until Christmas day, Play2Win Casino is going all out with one of the best winter promotions we've seen in the online gambling business. Apart from their regular lineup of goodies, which you can check out in our Full Play2Win Casino Review, they have added some awesome new promotions that set out to make your holidays a little merrier:
First up, the bonuses will be inflated throughout the month of December: you get a 303% deposit bonus for online slot machines where the deposit is at least €100, or a 202% deposit bonus if your deposit is under €100 and over €50. If you are more of a roulette fan or you like table games more than the online slot machines, then you have another bonus at your disposal: a 131% deposit bonus applicable for deposits of at least €50.
Other Christmas Promotions from Play2Win
Oh, and we're not over. As part of Play2Win's Christmas promotions they are out to spread even more joy with daily gifts. One in twenty players will receive €1,000 in cash just for claiming one of the above Christmas bonuses. And the more bonuses you collect, the more chances you have of winning!
In the weekend you can get your fair share of surprises, as well: every new player will receive five free chips every weekend! If you are a new player you can benefit from this awesome promotion by getting your hands on these free chips and trying out the Special Christmas Slot Machines on Play2Win Casino. If that's not enough, you can also receive a 100% insurance during the weekend – just in case you don't win on the bets you place, your money is insured!
Christmas Day comes with even more bonuses, perks and surprises! No less than €25,000 in cash will be divided up into 33 lucky players, with the biggest prize reaching €8,000.

Get in the holiday spirit
All that's left now is for you to get into the holiday spirit and take advantage of all the opportunities that have been presented to you. They're serious business, too, as you can earn a lot of cash by doing… absolutely nothing more than you would normally do.
So, from all of us here at Latest Casino News, and from the guys over at Play2Win Casino, we wish you Happy Holidays and a lot of good luck so you can start them with a bang and some big bucks!